Uh Oh. Something is missing. Try double checking things.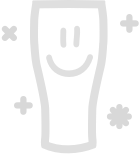 Service With A Smile
We pride ourselves in providing an excellent service
Great service begins with a smile! We pride ourselves on ensuring that every aspect of what we do is to improve the customer experience. You will be sure to get a warm welcome and a genuine smile.
Thank You!
Fantastic to have our local back! Excellent food last night with great service and attention. Thank you, Thank you!!!
Rachel D'Cruze
Superb!
Firstly the staff are superb! So polite and attentive. The venue beautiful and full of character like a true family pub. But saving the BEST till last… the Sunday Roast omg it's the BEST Sunday roast I've had in any pub EVER!!! This was my first visit and I actually can't wait to come back next Sunday! Well done to all at The Strafford, this pub is just what Potters Bar needed.
Maria Martides