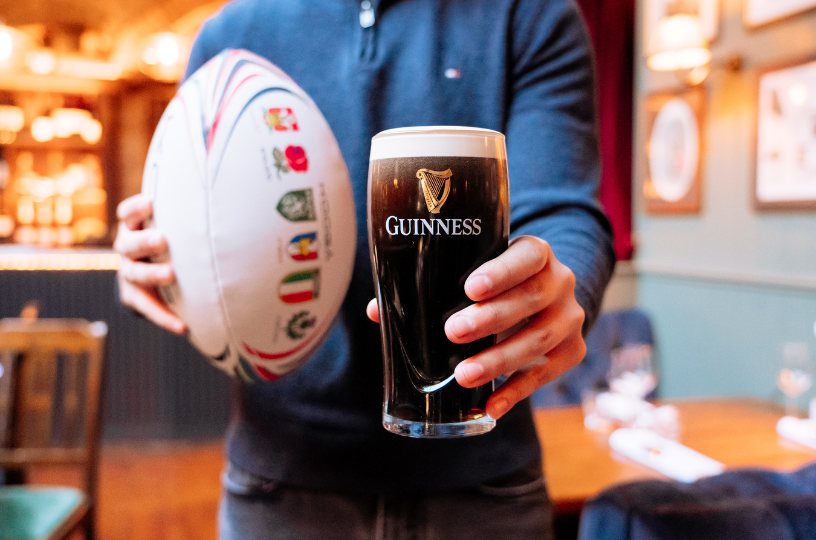 Enter To Win
Sip & Share
Rugby World Cup Competition
Enter For Your Chance To Win a £50 Bar Tab to enjoy in your local True Pub.
UNFORGETTABLE RUGBY MOMENTS AWAIT!
8th Sep- 28 Oct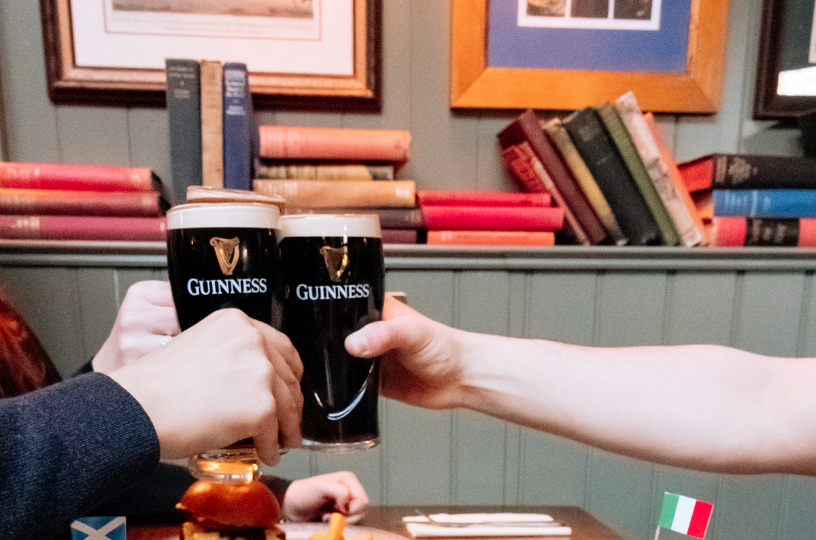 Celebrate Every Try, Tackle, and Triumph with Us!
Calling all rugby fans from near and far! The countdown is officially on for the epic Rugby World Cup 2023, and we couldn't be more excited. The tournament kicks off with an exhilarating match between France and New Zealand on September 8th, and we're ready to bring you the rugby experience of a lifetime!
Our pubs are the ultimate destination for all the rugby action you can handle. We take immense pride in our rugby-loving community, and we're here to share the rugby love with you throughout the tournament.
Step into our warm and welcoming pubs, where you'll find an extensive selection of beers, spirits, and mouthwatering pub food that'll keep you fuelled and cheering throughout every match. From craft beers to classic spirits, we have something to suit every taste and celebrate every rugby moment.
Whether you're a seasoned rugby enthusiast, a curious newcomer to the sport, or simply looking for a brilliant night out with fellow sports fans, our True Pubs are the place to be. Our lively atmosphere, friendly staff, and big screens create the perfect setting to immerse yourself in the Rugby World Cup spirit.
RUGBY WORLD CUP 2023 FIXTURES
GROUP STAGES
Friday September 8, 2023
France vs New Zealand (8pm, Paris)
Saturday September 9, 2023
Italy vs Namibia (12pm, Saint-Etienne)
Ireland vs Romania (2.30pm, Bordeaux)
Australia vs Georgia (5pm, Paris)
England vs Argentina (8pm, Marseille)
Sunday September 10, 2023
Japan vs Chile (12pm, Toulouse)
South Africa vs Scotland (4.45pm, Marseille)
Wales vs Fiji (8pm, Bordeaux)
Thursday September 14, 2023
France vs Uruguay (8pm, Lille)
Friday September 15, 2023
New Zealand vs Namibia (8pm, Toulouse)
Saturday September 16, 2023
Samoa vs Chile (2pm, Bordeaux)
Wales vs Portugal (4.45pm, Nice)
Ireland vs Tonga (8pm, Nantes)
Sunday September 17, 2023
South Africa vs Romania (2pm, Bordeaux)
Australia vs Fiji (4.45pm, Saint-Etienne)
England vs Japan (8pm, Nice)
Wednesday September 20, 2023
Italy vs Uruguay (4.45pm, Nice)
Thursday September 21, 2023
France vs Namibia (8pm, Marseille)
Friday September 22, 2023
Argentina vs Samoa (4.45pm, Saint-Etienne)
Saturday September 23, 2023
Georgia vs Portugal (1pm, Toulouse)
England vs Chile (4.45pm, Lille)
South Africa vs Ireland (8pm, Paris)
Sunday September 24, 2023
Scotland vs Tonga (4.45pm, Nice)
Wales vs Australia (8pm, Lyon)
Wednesday September 27, 2023
Uruguay vs Namibia (4.45pm, Lyon)
Thursday September 28, 2023
Japan vs Samoa (8pm, Toulouse)
Friday September 29, 2023
New Zealand vs Italy (8pm, Lyon)
Saturday September 30, 2023
Argentina vs Chile (2pm, Nantes)
Fiji vs Georgia (4.45pm, Bordeaux)
Scotland vs Romania (8pm, Lille)
Sunday October 1, 2023
Australia vs Portugal (4.45pm, Saint-Etienne)
South Africa vs Tonga (8pm, Marseille)
Thursday October 5, 2023
New Zealand vs Uruguay (8pm, Lyon)
Friday October 6, 2023
France vs Italy (8pm, Lyon)
Saturday October 7, 2023
Wales vs Georgia (2pm, Nantes)
England vs Samoa (14.45pm, Lille)
Ireland vs Scotland (8pm, Paris)
Sunday October 8, 2023
Japan vs Argentina (12pm, Nantes)
Tonga vs Romania (4.45pm, Lille)
Fiji vs Portugal (8pm, Toulouse)