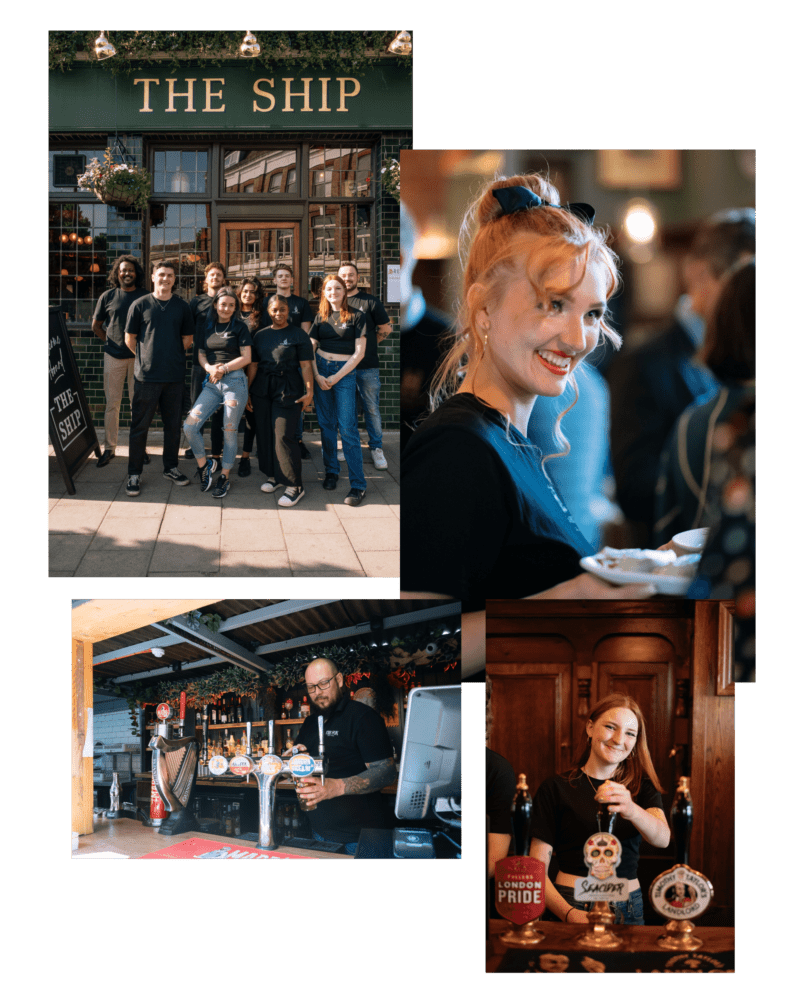 Our Dynamic Team : The Heart Of True Pub Co
Passion, Dedication, and Hospitality at its Finest
Our belief is simple: great pubs are crafted by great people. And that's precisely what we have at True Pub Co – an exceptional team that brings heart and soul to every corner of our venues.
With a wealth of experience spanning across our pubs, our team has been instrumental in transforming these spaces into the extraordinary places they are today. Passionate, energetic, and full of life, they infuse each pub with a unique charm that keeps our customers coming back for more.
Being part of the True Pub team means guaranteed laughter and smiles each day. Our diverse group of individuals creates a welcoming and vibrant working environment where camaraderie thrives, and creativity knows no bounds.
Step into any of our True Pubs, and you'll find a warm and inviting atmosphere with friendly faces eager to share stories and create lasting memories with you. So, come on in, join the fun, and experience the magic that happens when great people come together to create exceptional pubs.
Visit True Pub Co and be part of a journey filled with warmth, laughter, and extraordinary moments. Cheers to unforgettable experiences and the people who make it all possible! 
Join Our Team