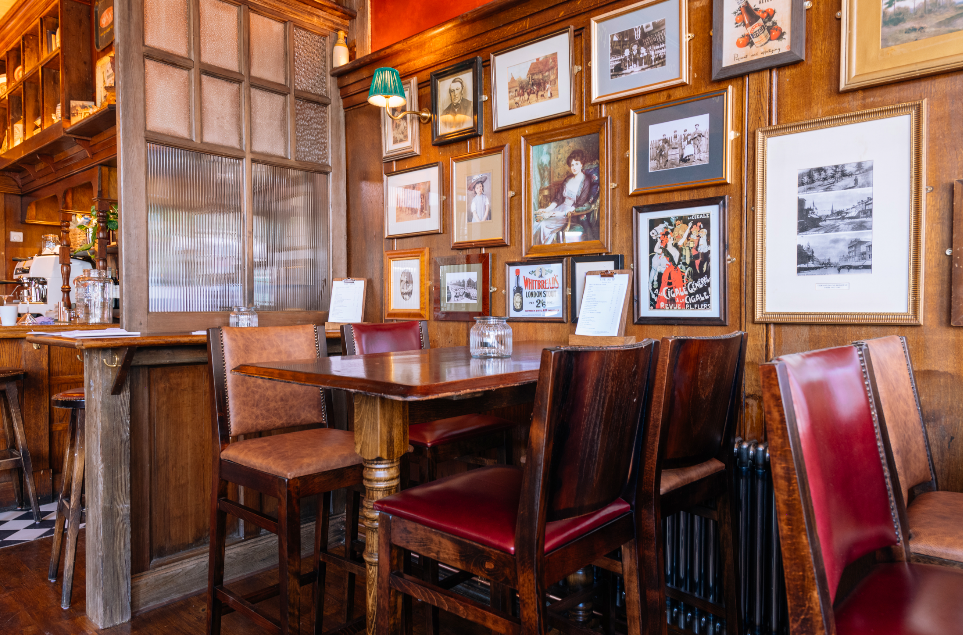 True Pub Co Welcomes The Ship Pub:
We are thrilled to announce the revival of this cherished establishment. With great delight, we have breathed new life into this historic pub, creating an unparalleled, cosy, and authentic pub experience for our customers. Since reopening on June 1st, the locals have overwhelmed us with their warmth and support. Their enthusiasm and sense of belonging reaffirm our belief in the power of community and the enduring spirit of the pub. Join us on this remarkable journey as we embark on a new era at The Ship Pub. Every visit promises unforgettable memories, genuine camaraderie, and a true sense of belonging.
Reviving Southwark's Heart
In January 2023, True Pub Co took over the Ship Pub in Borough, Southwark.  This fuelled our mission to revitalise this beloved community establishment. We embarked on an extensive refurbishment project, meticulously transforming both the interior and exterior spaces. We injected new life into the venue. After months of dedicated work, we proudly reopened the doors of the Ship Pub on June 1st. Now, boasting a warm and inviting interior, complemented by a delightful beer garden, we invite you to embark on this renewed journey with us. Brace yourself for an array of exciting plans, including captivating live music performances and a revamped food experience, as the Ship Pub emerges as the vibrant centerpiece of Southwark's pub scene once more.
Revitalising the Pub Experience:
Embraced by both locals and visitors, the new look pub exudes a refreshed ambiance and a welcoming atmosphere. Our commitment to crafting memorable pub experiences is evident in every detail of the Ship Pub's redesign. The cosy interior seamlessly combines classic pub elements with contemporary touches. This offers a warm and inviting space where customers can unwind, socialise, and savour their favourite drinks.
To enhance the experience, we have introduced cosy partitions that create distinct areas within the pub, providing guests with more intimate settings to enjoy their drinks and meals. The seating options have also been expanded to accommodate a greater number of guests, ensuring a comfortable and inclusive environment. Bathed in warm lighting, the ambiance sets the perfect stage for unforgettable moments shared among friends.
Furthermore, the impressive back bar has undergone a magnificent transformation. Showcasing new display cabinets filled with traditional pub fare, it now serves as both a functional and visually appealing focal point. As guests indulge in their favorite beverages, they can admire the beautifully presented items, immersing themselves in the rich history and charm of The Ship Pub. Crafted using reclaimed wood sourced from old pubs, churches, and courtrooms, the back bar stands as a testament to our commitment to preserving history and creating an authentic atmosphere.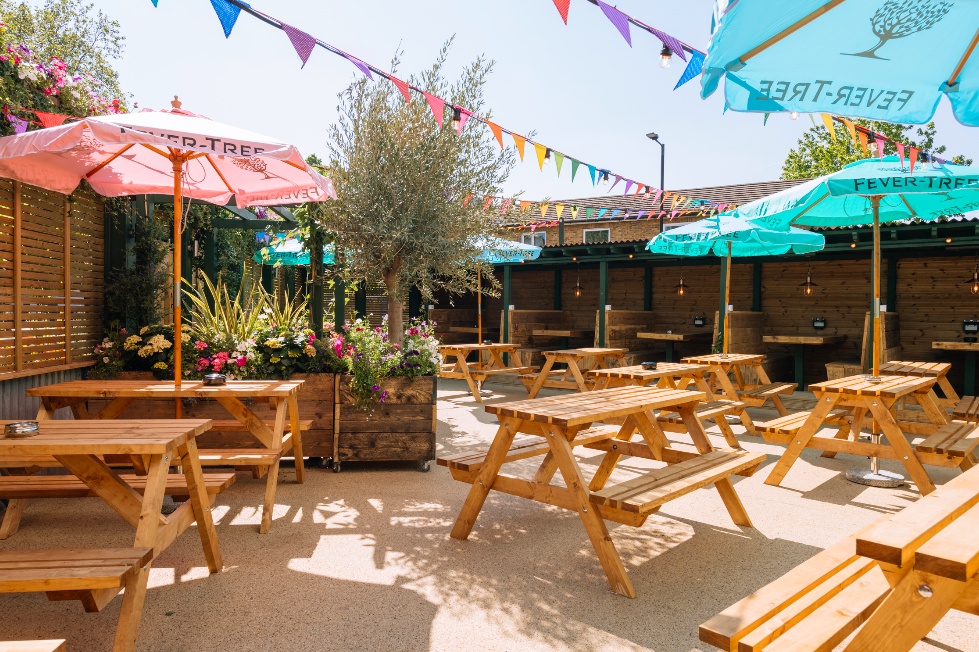 A Gem in Southwark's Beer Garden Scene:
One of the standout features of the Ship Pub is its brilliant beer garden. A serene retreat from the bustling streets of Southwark. Nestled in the heart of the city, it allows patrons to soak up the sunshine and enjoy refreshing beverages. Customer can savour the vibrant atmosphere of South London. Whether it's a lazy Sunday afternoon or a gathering with friends after work, the Ship Pub's beer garden provides the perfect setting.
Highlighting London's Rich Brewing Scene:
Beer enthusiasts will be delighted by our impressive line-up of world beer favourites, alongside a selection of locally brewed beers that pay homage to London's vibrant brewing scene, with a particular focus on South London's influence. The extensive range of spirits and spritzes offers refreshing options for summer months, ideal for sipping and savouring.
Reda's Kitchen: A Taste of Lebanon:
Adding an exciting new element to the Ship Pub, we'e thrilled to announce the upcoming launch of Reda's Kitchen. This culinary endeavour will introduce a tantalising taste of Lebanon to the pub's menu, offering a fusion of flavours and innovative dishes that will captivate food enthusiasts. From meze platters to mouth-watering grills, Reda's Kitchen promises to elevate the Ship Pub's dining experience to new heights. Launch date will be announced soon.
Media Attention and Recognition:
The Ship's revival has garnered well-deserved attention from the media, with Time Out London featuring a write-up on this exciting transformation. The positive buzz surrounding the pub's reopening is a testament to our dedication to providing exceptional pub experiences. Our pubs leave a lasting impression on both locals and visitors.
The Ship Pub's integration into the True Pub Co's family marks an exciting new chapter for this Southwark gem. The revitalised interior, the inviting beer garden, and the upcoming launch of Reda's Kitchen all contribute to the Ship Pub's transformation into a thriving hub of socialisation, enjoyment, and community spirit. Whether you're a local resident or a visitor exploring Southwark's vibrant streets, a visit to the Ship Pub promises an unforgettable pub experience in the heart of London.