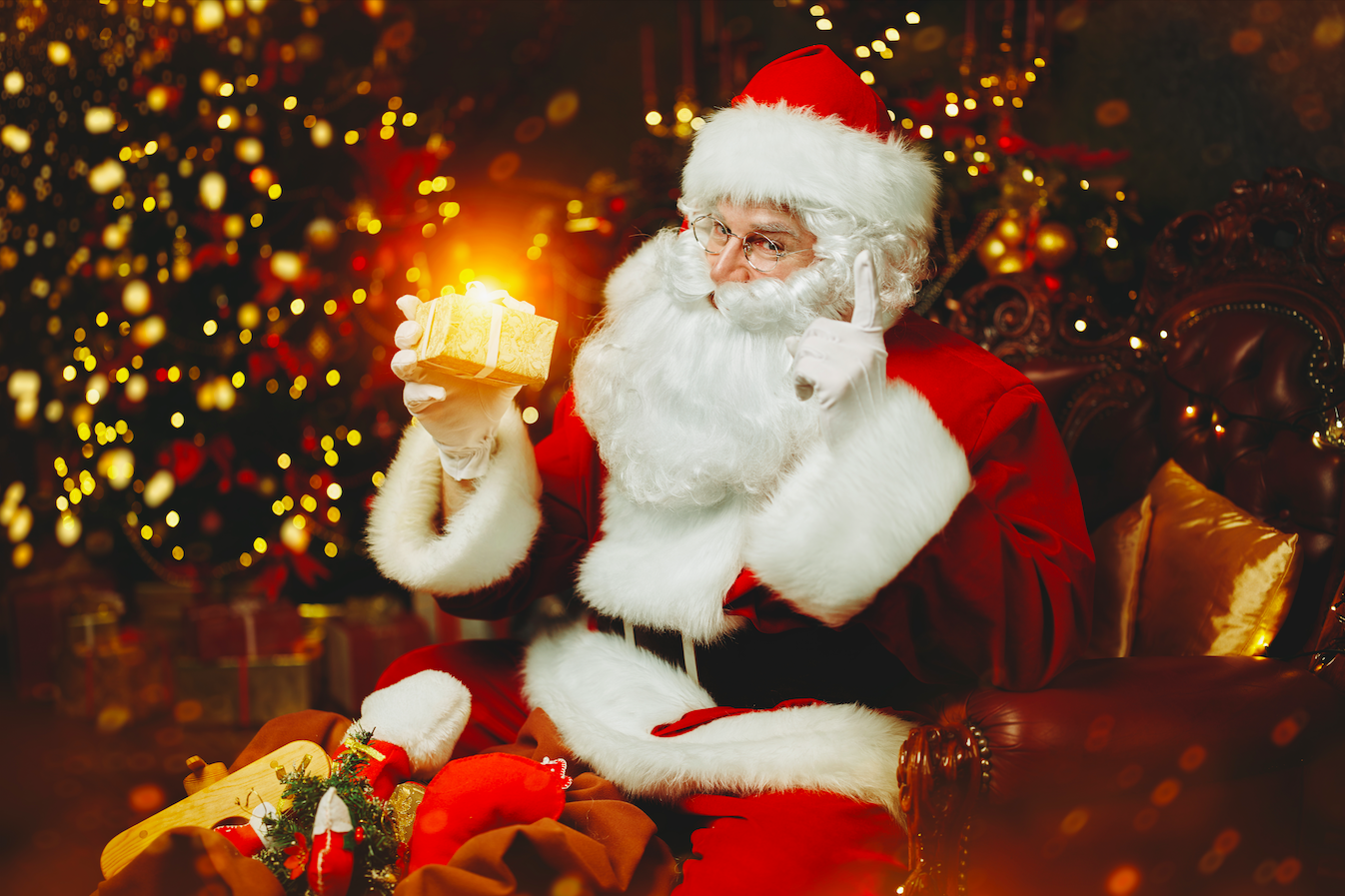 We are delighted to announce that you can visit Santa at the pub this year!
Santa Claus is coming to town, and he is interrupting his busy schedule to return to our True Pubs, and this time he isn't just popping in for a pint or a hot toddy.
You will be able to come and visit Santa in his very own grotto on various dates throughout December. Santa has also brought along his team of disco elves, who have a host of entertainment planned, including a disco, magic, games, prizes, snow, bubbles and much much more.
This event is one of the highlights of our festive calendar. Following the success of our grottos in 2019, we are delighted to be able to bring them back to our communities in 2021.
Santa will visit five of our pubs, where children (big and small) can visit Santa at the pub while also enjoying a full afternoon of festive fun. Children who visit Santa will receive a gift and a lovely magnetic polaroid photo of their visit that they can keep as a souvenir.
As well as enjoying an afternoon of family fun, by coming to visit Santa at the pub, you are helping us to support some fantastic charities. The proceeds raised from our grottos will be going to five wonderful charities across the UK.
Here are all the details you need on where and how to come and visit Santa.
Dates to Visit Santa At The Pub:
The White Swan in Hoddesdon will be raising funds in aid of the mental health charity Mind.
The Royal Oak in Highams Park will be raising funds in aid of their local children's hospice, Haven House.
The Fox in Hanwell will be raising funds for the Ealing Anchor Foundation, a local charity.
Sunday 12th December-The Strafford, Potters Bar, EN63BA
The Strafford in Potter Bar, will be raising funds in aid of Noah's Ark, the local children's hospice.
Saturday, December 18th-The Crown Hackney, E81HP
The Crown in Hackney will be raising money in aid of their local charity, Hackney Quest, which provides support to young people and families in Hackney.
Timings:
Santa's Grotto: 2pm–5pm each day
Every day from 3:00 p.m. to 5:00 p.m., there will be an Elf Disco.
Prices and Reservations:
Each visit will cost £7 for 1 child, £12 for 2 children, or £16 for 3 children.
Book directly with your local pub by either calling into the pub to book or booking your time slot through the True Pub Co App.